Who We Are and What We Do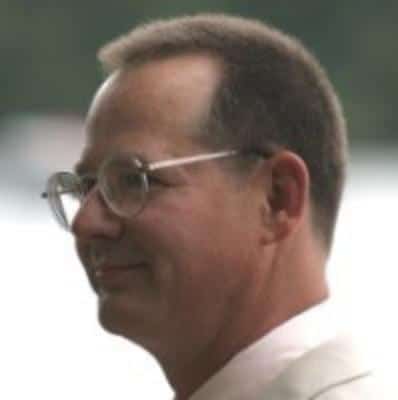 AMV was founded in 1998 to manufacture and commercialize Chris Andersen's patented form of foamed recycled glass.
Andersen's patented technology takes discarded bottles and jars, breaks them down to a powder then re-melts and foams them at over 1500 degrees Fahrenheit to make the lightweight foamed glass products.
A New Way to Recycle Glass
Making products from recycled glass not only creates new uses for a material that would normally find its way to the landfill but also saves a lot of energy compared to making them from new glass.
Retailers value "green" products by offering a variety of products made from recycled materials.
Stores carry pet placemats made from recycled rubber, recycled paper cat litters and even a dog bed filled with recycled polyester fiber.
"Green is good in any market," commented Kelly Kennedy, a Groomer's Stone U.S. distributor, "and it's more appreciated in the pet market than most."
Based in Wisconsin, our products are made of 90% post-consumer locally recycled glass.
"…dog, cat and horse owners appreciate the fact that we are keeping bottle glass from being landfilled, and now as we ramp-up production, we expect to have a significant impact on the area's solid waste disposal challenges. As of the end of 2020 we have repurposed over 200 tons of local bottles and jars." – Chris Andersen
The raw material that goes into our products comes from La Crosse area residents.
The products we make are made from 90% post-consumer recycled material.
Our market research showed consumers appreciate the fact that we are keeping bottle glass from being landfilled, and now as we continue to grow our efforts into the local glass recylcling space, we expect to have a significant impact on the area's solid waste disposal challenges.
Not only does AMV play an active role in recycling materials, but the resulting products have practical and effective uses for virtually anybody.
Here are some examples:
Fur-Zoff is used in vehicles, homes and pet friendly offices around the world to help manage pet hair more effectively, faster and at less long-term cost than any other method.
BurzOff is popular with professional and recreational outdoors folks for removing those pesky burs from their clothing.
Groomer's Stone has become a well-accepted way to remove bot fly eggs and shedding hair on horses.
Art. Rocks are a fun and easy way to mount and customize prized catches from fishing or hunting trips. It is also used for water feature creations, outdoor re-creations in dioramas and model train landscapes etc.
We provide practival solutions for everyday problems in these markets.
When Andersen was beginning to explore the possibilities of foamed glass in the marketplace, there was no clear established consumer market for foamed glass products of any nature.
Many markets were explored and some were rejected due to various reasons.
One of AMV's earliest markets to successfully enter was habitat construction in the taxidermy industry.
In 2001 AMV introduced "Art. Rocks" to the taxidermy market during the 2001 World Taxidermy Competition, where it was quickly discovered that taxidermists could very efficiently use Art. Rocks as lightweight rock substitute in habitat construction.
At that taxidermy competition, we were asked if this material would remove Botfly eggs from a horse?
That question launched our second product in 2002, Groomer's Stone.
During testing we discovered that it was crazy good at removing loose horse hair too.
BurzOff was developed and introduced in 2003 followed by Fur-Zoff in 2006.
Fur-Zoff quickly became our dominant product, first in the auto detailing industry and shortly thereafter, consumer markets around the globe.
By 2016 we had outgrown our original space and moved into a building that is twice as big.
As we continue to get the word out about our products, grow our product range and improve our processes we anticipate an even larger customer base in the years to come.